Shelter and services for those currently living in People's Park.
We are aligned with those who have advocated for the unhoused persons in the park.
We believe we can and must do better than simply provide open camping space, that is unsafe and unsanitary, for those who do not have housing security. Accordingly, the campus has committed to proceed with construction only after having a plan in place that offers access to shelter and services to all the people currently sleeping in the park. This is our plan.
A pathway to permanent housing.
As the result of an unprecedented partnership between the City of Berkeley, UC Berkeley and local non-profit organizations, unhoused persons currently living in People's Park will be offered interim housing in a converted motel, as well as a wide array of services that will support their transition to permanent housing.
The city and campus stand firmly together in a united effort to meet the needs of the unhoused community at the park, and will share in the costs which are estimated to exceed $6 million. Located in the city of Berkeley, The Rodeway Inn was previously and successfully used to provide interim housing to those who had been living in the encampment adjacent to the University Avenue interchange on Highway 80.
Rodeway Inn, Berkeley - Guest Room
At the Rodeway Inn, through case management and counseling provided by a highly experienced non-profit, residents will access services and develop the skills needed to return to a stable and permanent living environment.
Every resident at the Rodeway Inn will be provided with:
A private guest room with a kitchenette and bathroom, that has recently been remodeled.
Clean linens and essential toiletries.
Regular housekeeping service and front desk support.
Wifi and cable television.
Access to laundry facilities.
Rodeway Inn, Berkeley - Guest Room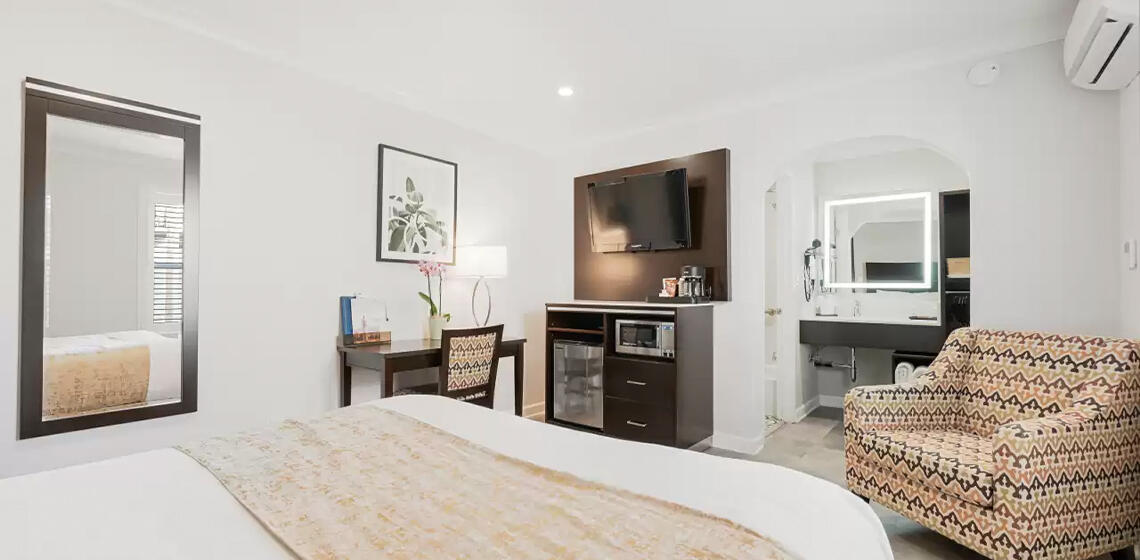 A wide array of services is available to Rodeway Inn residents.
The city and campus will partner with Abode Services, a local, highly experienced non-profit, to provide support to the community at the Rodeway Inn as they transition to permanent housing.
At the Rodeway Inn, services provided to every resident will include:
Daily meal service for breakfast, lunch and dinner.

Clinical services by healthcare professionals who will directly provide care and counseling to residents.

Transportation support for medical and other appointments.

Connections to job training and professional skills development.

Professional staff who will operate the Rodeway Inn and maintain a safe and secure environment for everyone 24 hours a day, 7 days a week.

Housing navigators to provide hands-on assistance to transition Rodeway Inn residents to permanent housing solutions.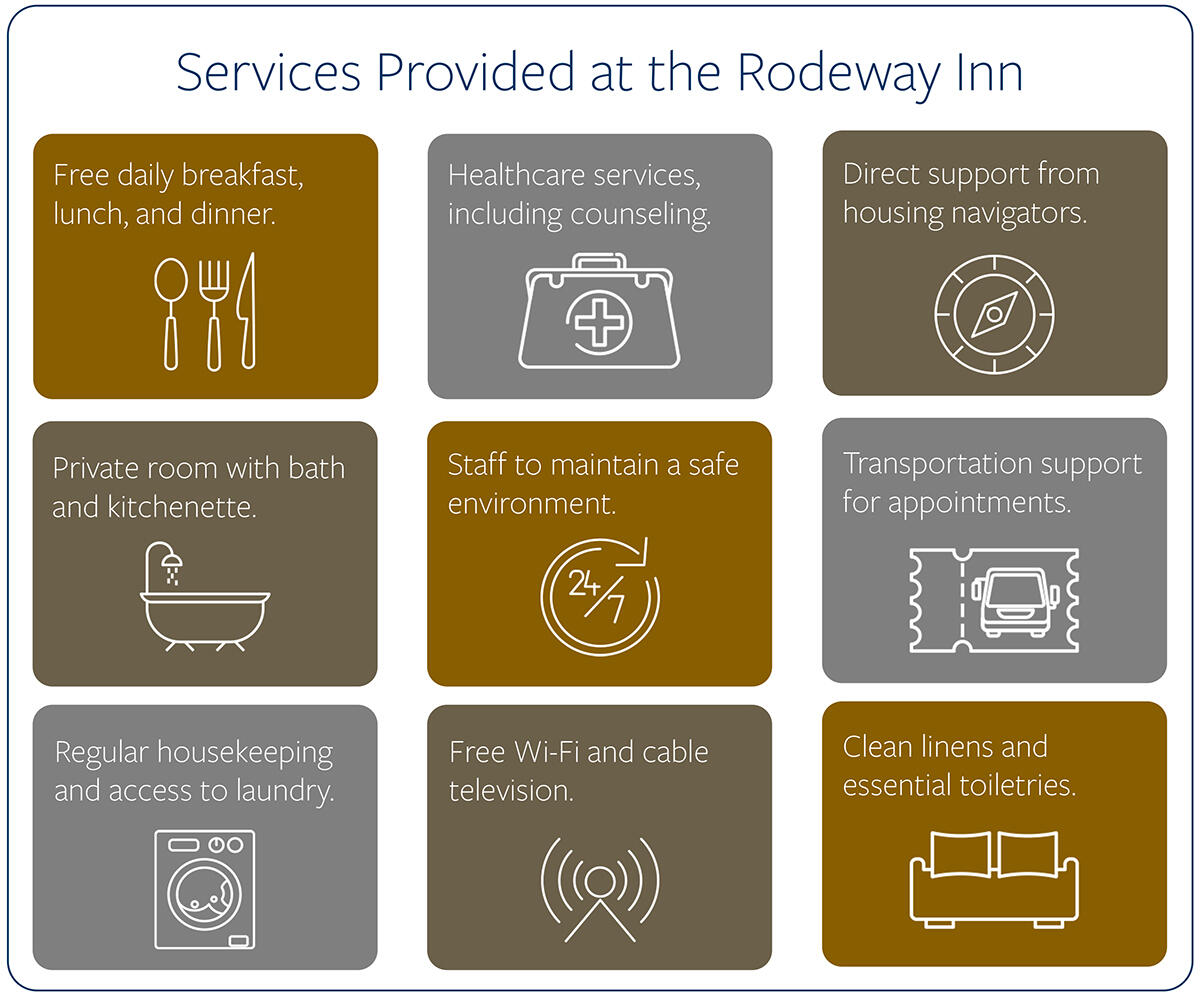 We're proud to honor the legacy of People's Park and better meet the needs of our community through an effort that's deeply reflective of Berkeley's values. This partnership will put a roof over the heads of those living in People's Park, instead of simply pushing them from one neighborhood to another. I'm deeply appreciative of all the partners that came together to make this happen.

Mayor Jesse Arreguín