Permanent supportive housing with onsite services.
Combining permanent housing and on-site services, supportive housing is far different than temporary shelters.
Permanent supportive housing provides a reliable place to live, coupled with case management that connects residents to needed services. Unlike temporary homeless shelters, it provides multiple benefits, including a permanent address and greater safety for occupants.
Support programs are typically provided by nonprofit and public agencies, with funding from public sources, donors and foundations. Residents of supportive housing, especially those with a history of housing instability or mental illness, are more likely to avoid re-incarceration, experience fewer visits to the emergency room and need fewer inpatient hospital stays, reducing public expenses overall.
Supportive housing is a vital link in the chain from unhoused, to housed, that allows people to live in dignity in their communities.
The campus will entrust the facility's daily operations and services to experts in this area and will not itself be providing supportive housing. We have made the commitment to provide land for the facility and selected Resources for Community Development (RCD), a Berkeley-based nonprofit organization with 37-years of experience, to develop and operate the supportive housing component.
The campus is making a long-term commitment to the supportive housing residents, including creating regular internship opportunities for students in public health and social welfare to work with RCD's service providers.
A reliable place to live, coupled with services and case management.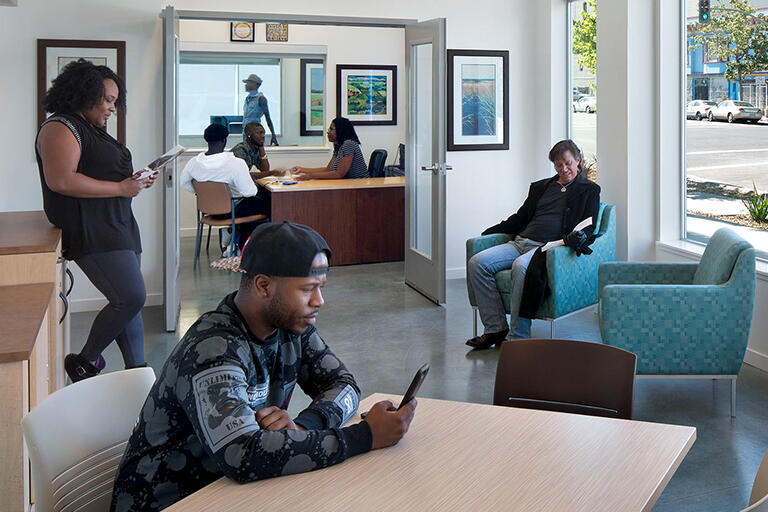 The supportive housing at People's Park will be a separate building from the student housing, and will include approximately 100 apartments.
Various government programs finance supportive housing. These funding programs often focus on a particular population. For example, there are programs specifically for military veterans and others for the developmentally disabled. The demographics of the residents in the proposed supportive housing will therefore be linked to the funding source.
The 60-foot tall building will have 4 floors of apartments above a ground floor that contains a mix of apartments, offices, and common areas. The supportive housing will be an ongoing commitment to help the most vulnerable in our community gain self-sufficiency.
Through partnerships with the City of Berkeley and Alameda County, we are working to connect park users with shelter and services, long before construction begins.
Learn more about campus efforts that are already underway to support the unhoused who frequent the park.
Rendering: Supportive Housing at People's Park
What I really love about RCD is how much positive impact we have in people's lives just by where we build, how we design, and the services we offer. It's incredibly motivating to open the doors to residents and watch them thrive.

Dan Sawislak, RCD Executive Director